Bestows security of supply
Our machinery
Lamination and coating - quick and efficient
Our large machinery consists of four lamination machines and a coating machine, the most important of which were built inhouse by KAPAG to perform to an unparalleled level of quality.
We laminate and coat with a passion, be it reel- to-reel, reel-to-sheet or sheet-to-sheet compounds, from ca. 90g/m2 to 5mm thick and from 0.5m to nearly 2.5m wide.
Our sheet and reel cutters, guillotines and bookbinder's board cutter cope easily with unusual sheet sizes or reel widths.
Lamination machines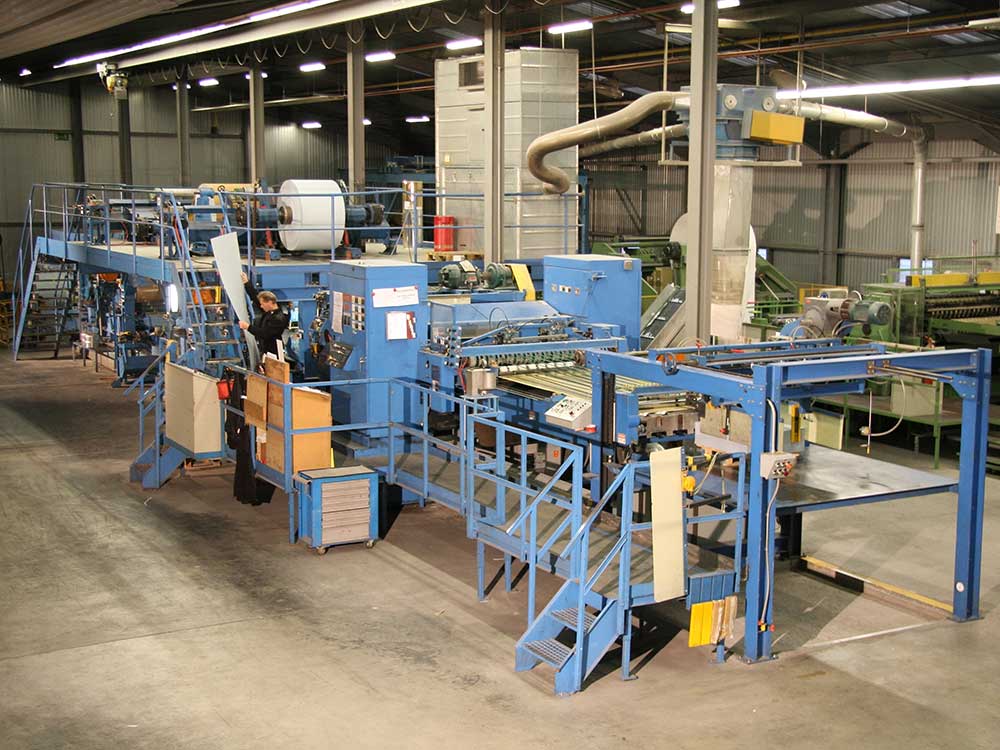 Two- to five-ply reel-to-sheet lamination
Lamination of paper, paperboard and foil, with inline sheet cutter
Paper from ca. 75g/m², paperboard to ca. 1200g/m²
Employable width: from 500mm to 1500mm
Sheet length: from 600mm to 2500mm
Finished thickness: from 400g/m² to 2600g/m²
Core diameter for reel unwinding: 70 / 76 / 100 / 150 / 300mm
Two- to three-ply reel-to-sheet lamination
Lamination of paper and paperboard, with inline sheet cutter
Paper from ca. 75g/m², paperboard till ca. 1200g/m²
Employable width: from 500mm to 1500 mm
Sheet length: from 600mm to 2500 mm
Finished thickness: from 400g/m² to 1600g/m²
Core diameter for reel unwinding: 70 / 76 / 100 / 150 / 200 / 300mm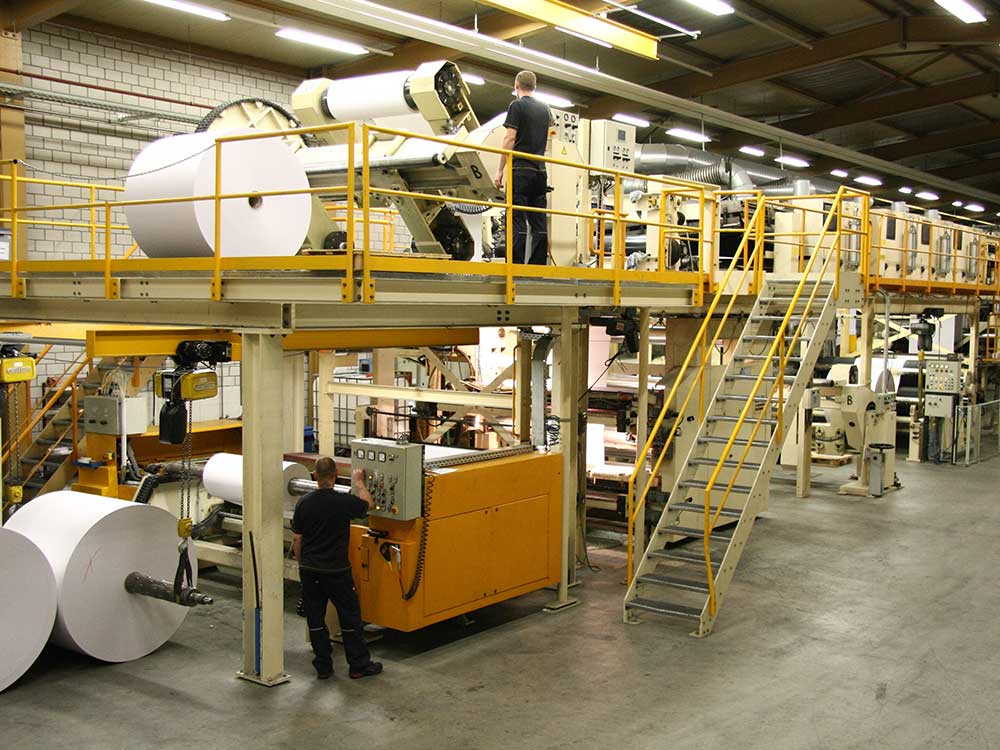 Two-ply reel-to-reel lamination
Lamination of paper and thin paperboard
Paper from ca. 90g/m², thin paperboard to ca. 300g/m²
Employable width: from 700mm to 2480mm
Finished thickness: from 190g/m² to 550g/m²
Core diameter for reel unwinding: 76 / 100 / 150 / 300mm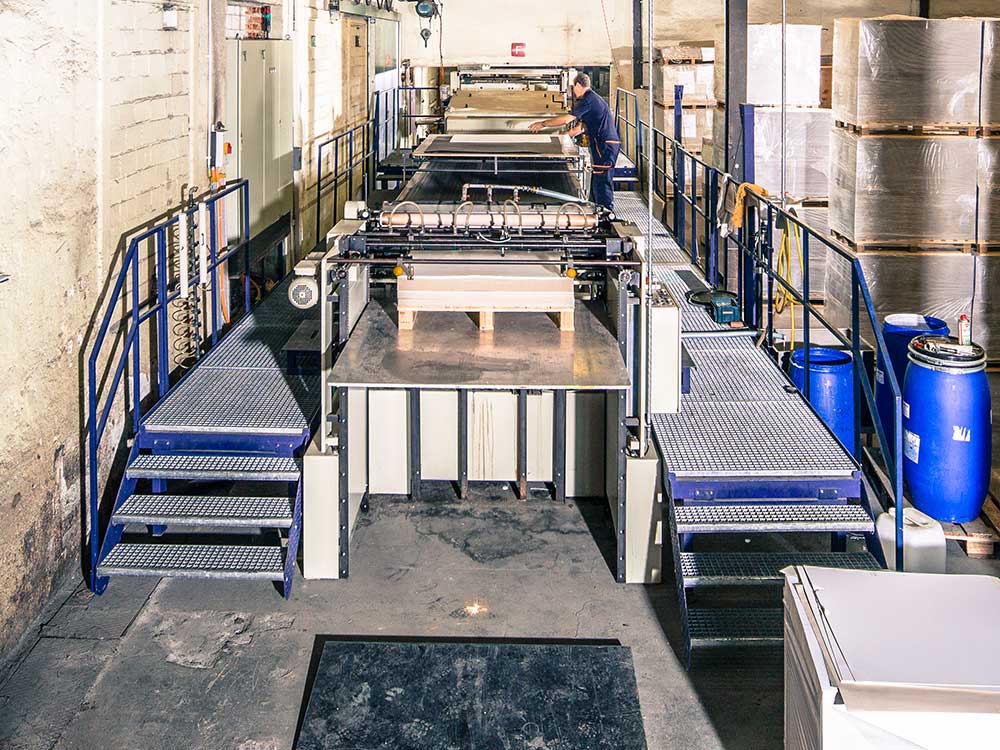 Two- to six-ply sheet-to-sheet lamination
Lamination of paper, paperboard, corrugated board, textiles and foil
Max. sheet width: 1400mm
Max. sheet length: 1840mm
Finished thickness: up to 5mm
Coating machine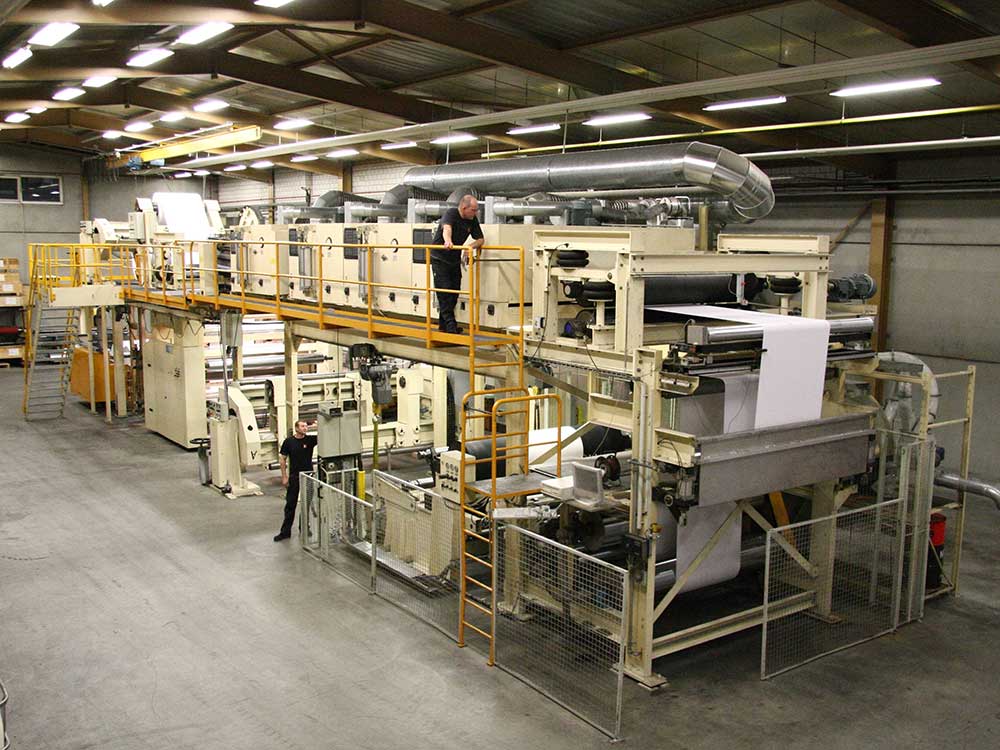 Coating of paper (from ca. 90g/m²) und paperboard (to ca. 550g/m²)
Employable width: from 700mm to 2480mm
Barrier, anti-static, sealable and skid-proof coatings
Hydrophobic and other functional coatings are feasible
Coating thickness: from as little as a few g/m² up to 20 + g/m²
Core diameter for reel unwinding: 76 / 100 / 150 / 300mm
Sheet cutter (x2)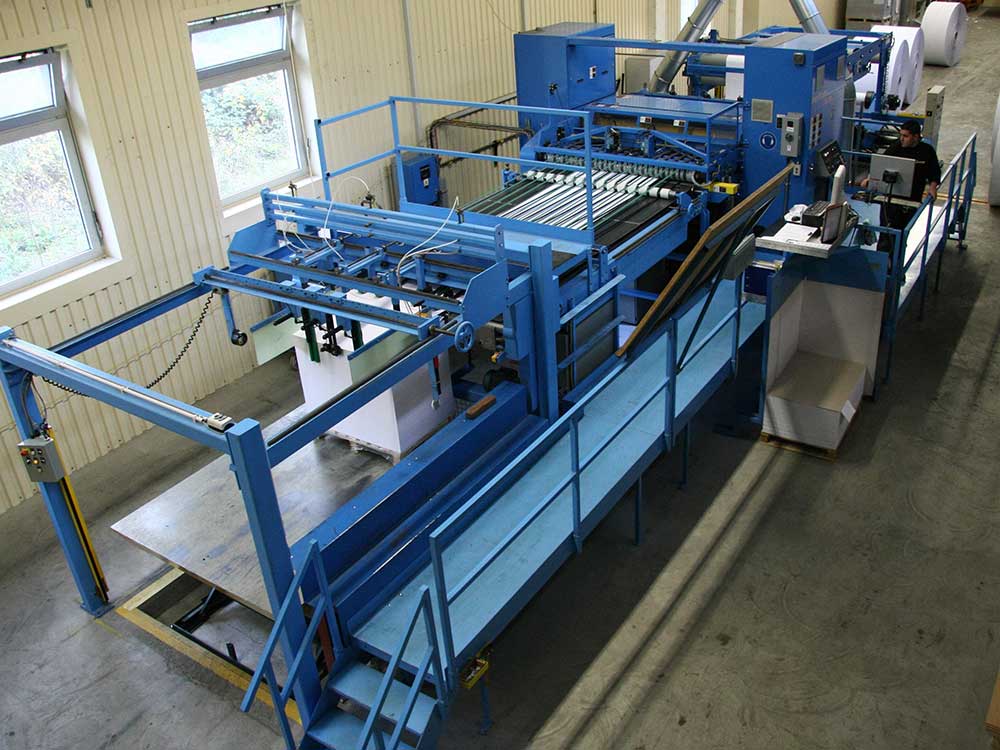 Reel-to-sheet cutting
From 90g/m² to 1000g/m²
Min. sheet size: 500mm x 500mm
Max. sheet size: 1800mm x 2685mm
Guillotine (x3)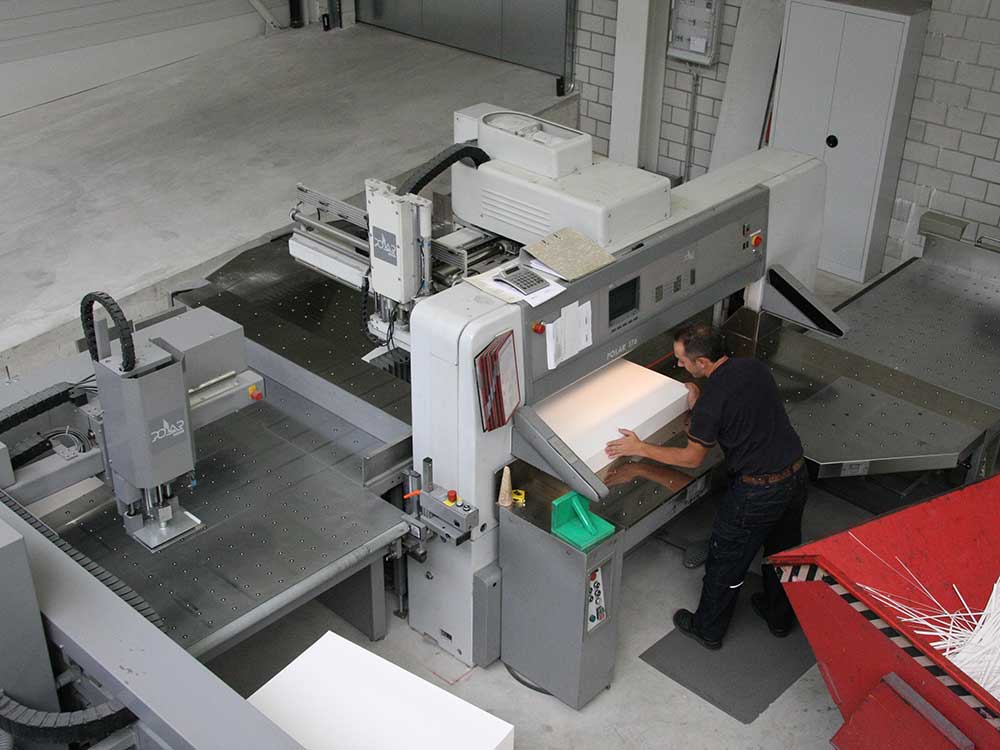 Reel-to-sheet cutting
From 140g/m² to 2600g/m²
Min. sheet size: dependent on material used
Max. sheet size: 120mm x 1600mm
Book binder's board sheet cutter
Sheet-to-sheet cutting
From ca. 700g/m² to ca. 2400g/m²
Min. sheet size: 100 x 130mm
Max. sheet size: 1280 x 1280mm